In the last week of September 2023, the second Learning, Teaching and Learning Activity of the Grey4Green project will be held in Strasbourg, France. This Training Course will be dedicated to personnel working with senior citizens and active ageing programmes, especially under the scope of nature/climate action. It will cover basic concepts related to nature conservation, environmental volunteering, senior citizens education and engagement, active ageing, events and human resources management, and communication.
Hosted by ALDA and delivered by Associação BioLiving and Município de Lousada
The main objectives of this training course are:
To support personnel working in the third-age sector in acquiring and developing basic skills and key competences to foster socio-educational and personal development;
To provide effective and tailored training addressing knowledge and competences needed to implement environmental volunteer programmes for senior citizens;
To provide quality and effective learning mobility experiences;
To develop innovative pedagogical approaches and learning environments, applying competence-based approaches and assessing their quality, impact and relevance in the third age sector;
To promote interdisciplinary cooperation in the development of active ageing programmes;
To provide a training that will help address social inclusion and non-discrimination of the elderly through innovative and integrated educational and environmental approaches;
To provide tailored professional development on issues such as communication, collaboration and exchange among third age workers, linking work-based education and informal learning;
To develop the competences of third age sector personnel, particularly in motivating senior citizens to take part in learning and in volunteering programmes and international exchanges as an effective means to improve their literacy, digital and linguistic skills;
To co-learn and share expertise and experiences, building joint capacity.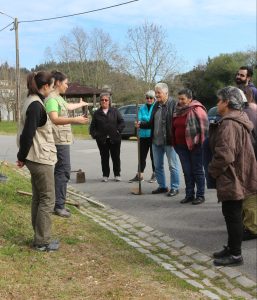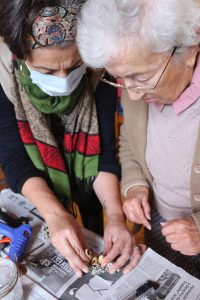 This course will be a good opportunity for participants who want to implement environmental volunteering programmes for senior citizens, by extending their knowledge on active ageing, social inclusion, and nature conservation through a hands-on approach. Additionally, they will have the opportunity to share experiences and understand the practices of different countries.
It is also worth mentioning that this experience contributes to the personal enrichment of the participants, who get to know people from different cultures in a foreign country.
The training course materials will be freely accessible on the project's website to any person or organisation interested in independently replicating the training.
Follow us on Facebook to keep updated.